(From NH Upper Valley Democrats)
The program was recorded and uploaded to YouTube; you can watch it here.
Monday, May 21: A Community Response to Homelessness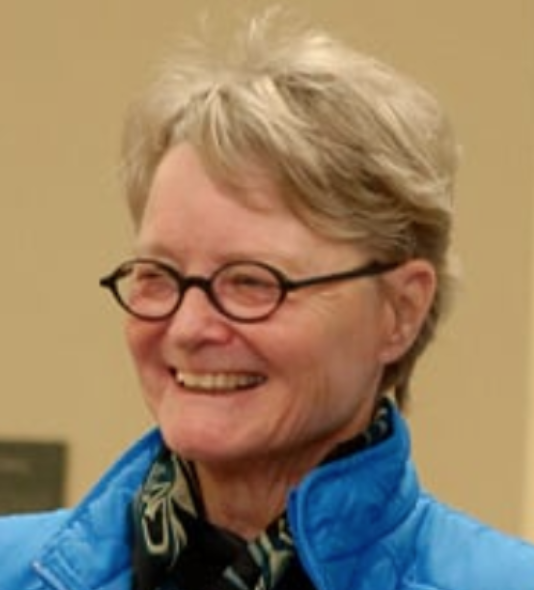 Ann Garland, co-chair of the Upper Valley Democrats, opened the meeting.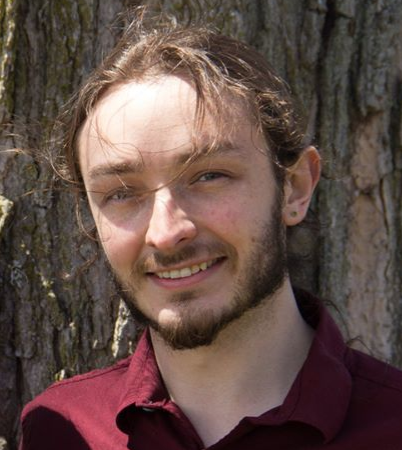 Devin Wilkie, chair of the UVD Affordable Housing and Homelessness committee, set the stage for the evening. He explained that around the fall of 2016, the City of Lebanon passed an ordinance banning camping on public property, and as a result a group of dedicated individuals representing organizations, our elected officials, and concerned community members have been meeting every month to discuss how to address issue of homelessness and how to help those members of our community who are the most vulnerable. Tonight's program  is the outcome.
Devin introduced George Sykes, moderator and ranking member of the Transportation Committee, who in turn introduced the panelists:
Susan Almy serves on the House Ways and Means committee
Andrew Winter is Executive Director of Twin Pines Housing Trust
Sara Kobylenski is Executive Director of the Upper Valley Haven
For the video of the presentation and Q&A, please click here.
We have captured a few quotes from the panelists, but they do not come close to doing justice to the evening discussion. You can watch the video for the whole program here.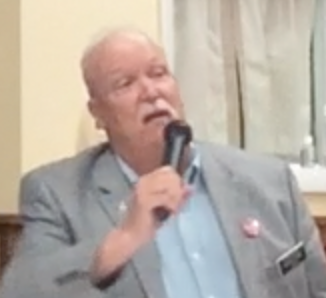 Rep. George Sykes, D-Lebanon, moderator, "I implore you to become knowledgeable about the positions of your state representatives and your other elected officials, query them strongly on where they stand on the issues of homelessness and affordable housing, and make sure you vote."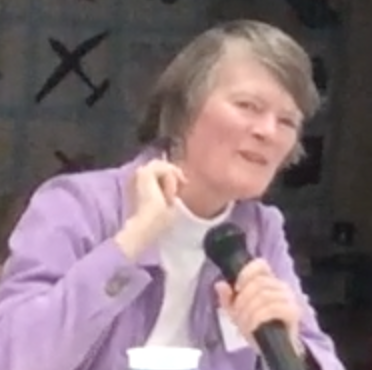 Rep. Susan Almy, D-Lebanon, "Across the Upper Valley, the homeless of all stripes are found in winter as well as in greater numbers in summer, in tents, cars, friends' couches, shelters, a camper behind a friend's house, or in a forest belonging to an absentee landlord. Many become homeless suddenly, due to loss of jobs, illness and accidents, and inability to earn enough to pay the rent or mortgage."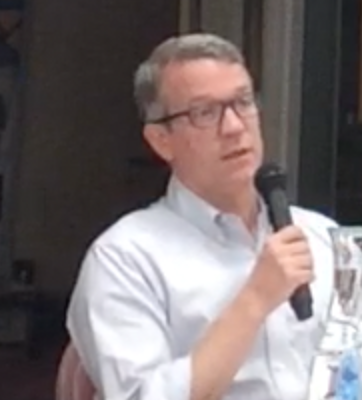 Andrew Winter, Twin Pines Housing Trust,            "Ten Parkhurst (housing for chronically homeless and extremely low income members of the community) here in Lebanon is the first project of its kind in the entire country using national Housing Trust Fund money, and it happened because of the partnership between Twin Pines Housing Trust and the Upper Valley Haven."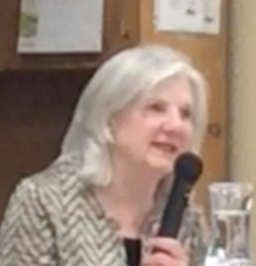 Sara Kobylenski, Upper Valley Haven, "In 2015, a survey showed about 125 individuals who were homeless without any kind of resource in the core upper valley towns."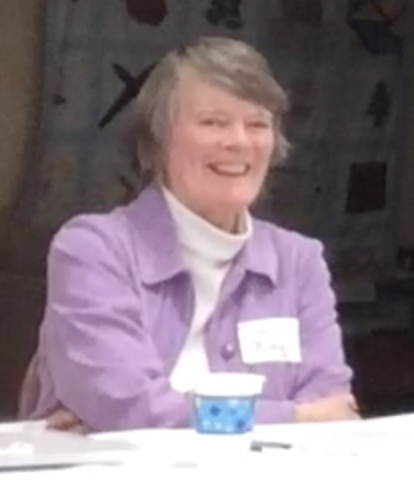 "George and I forced the Department of Motor Vehicles to allow the homeless to register their cars, and thus to retain their cars, and be able to sleep in their cars, and go look for a place to live in their cars, and look for a job."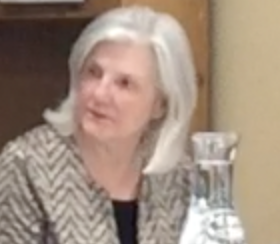 "Shelter needs have been creeping up since 2014, and this year we were running 18 extra beds and some nights they were all filled. "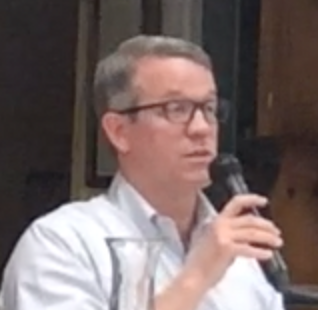 "There is a shortage of five thousand units in our region, based on a 2012 assessment. Businesses are telling us there are literally thousands of jobs that are vacant and the only way you are going to bring people to the upper valley is if you have a place to house them."
We thank the panelists for their participation.
Want to help?  You can reinforce with time or money the human services needed for those in temporary shelter, help out at Twin Pines, at LISTEN, with Silent Warriors, or with forming a group to explore and defend options for a seasonal or permanent shelter on the NH side of the river to expand the Haven's work.